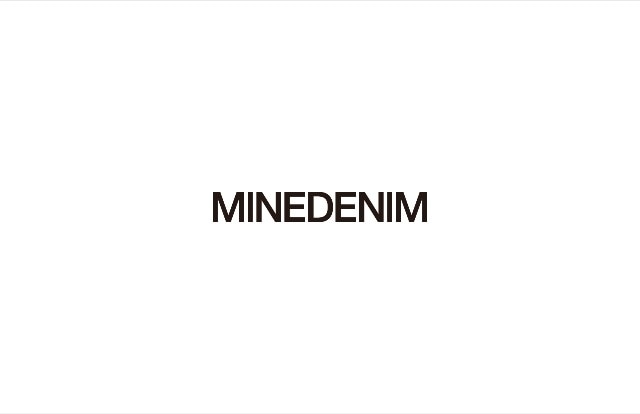 MINEDENIM
MINEDENIM is a brand where standards and innovation coexist, 
without being bound by conventional denim brands or stereotypes.
Current designs and patterns are often too vintage-inspired and do not fit modern tastes, and the craftsmanship is too focused on reproducing the good old techniques of the past. MINEDENIM proposes denim with beautiful silhouettes, refined details, and realistic expressions.
Quality also follows this. The company has its own factory in Okayama, a famous denim production area, which has been sewing denim for more than 30 years, and the quality of each item is second-to-none. In addition, through collaborations with denim production areas in Japan that boast the highest level of technology, they are also putting effort into the development of new fabrics and new processing.
Moreover, the direction of this collection is provided by stylist Tsuyoshi Noguchi, who has been exposed to a wide range of denim, from vintage to mode.
Noguchi Tsuyoshi's experience and aesthetic eye for vintage as well as fashion over the years has led him to propose baptized denim styles. 
minedenim.co.jp
Recommended Items