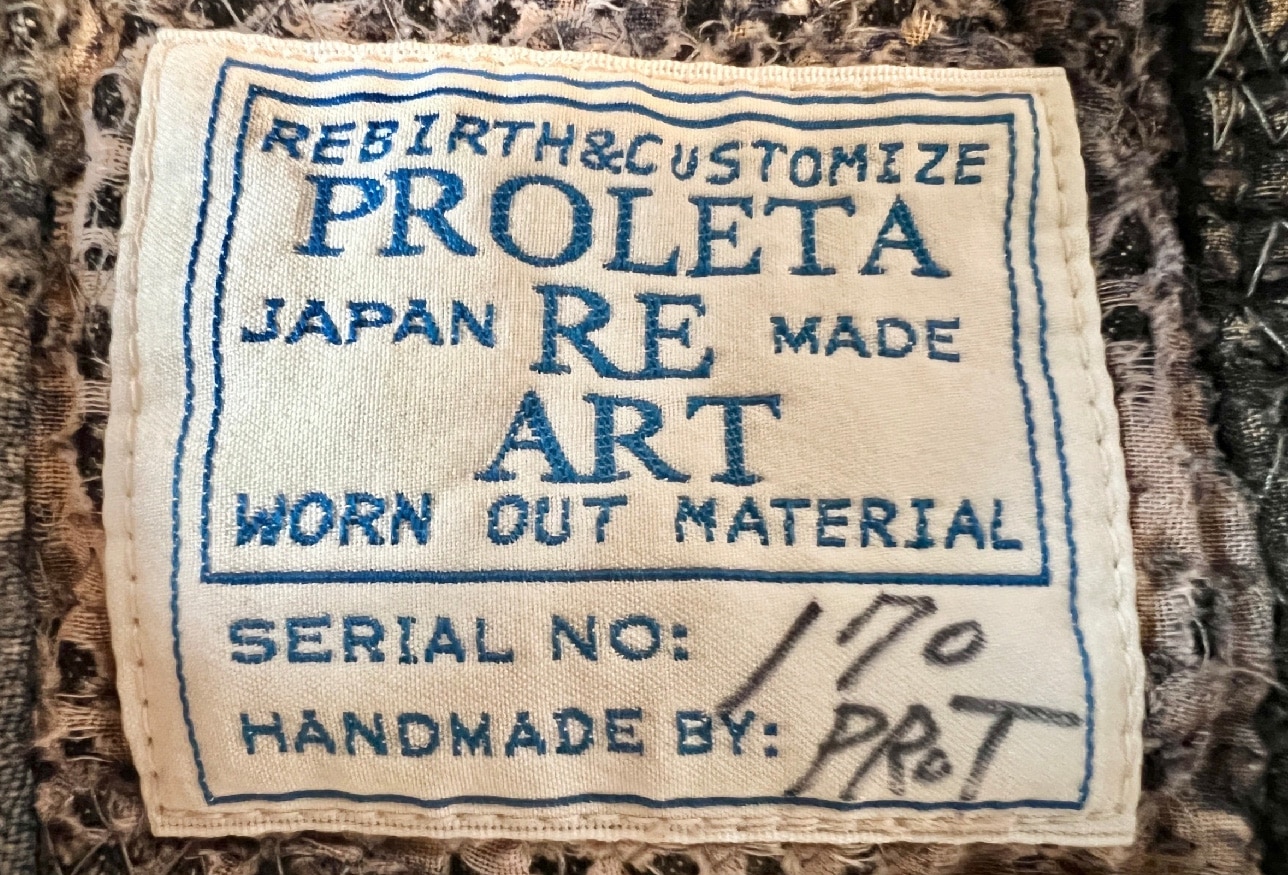 PROLETA RE ART
Inspired by the "PROLETARIAT" of the working class in capitalist society, the brand started with the aim of "RE-ART" or "rebirth" of worn-out materials that have left human hands and "finished their work" by hacking "repair" and "vintage processing" to make them into new pieces of art.
Finding taste and beauty in labor clothes that have been repeatedly pieced together and in the non-decorative, weathered signs and graffiti found on the streets of developing countries, they focus carefully on the "art without a name" that lurks in the everyday.
Using these motifs, the brand seems to have repaired old materials and accelerated their textures through vintage processing, which moves back and forth in time and disrupts the viewer.
By integrating all production work solely with the designer "PROT" himself and his atelier team, the company is able to achieve complete quality control.
instagram.com/proletareart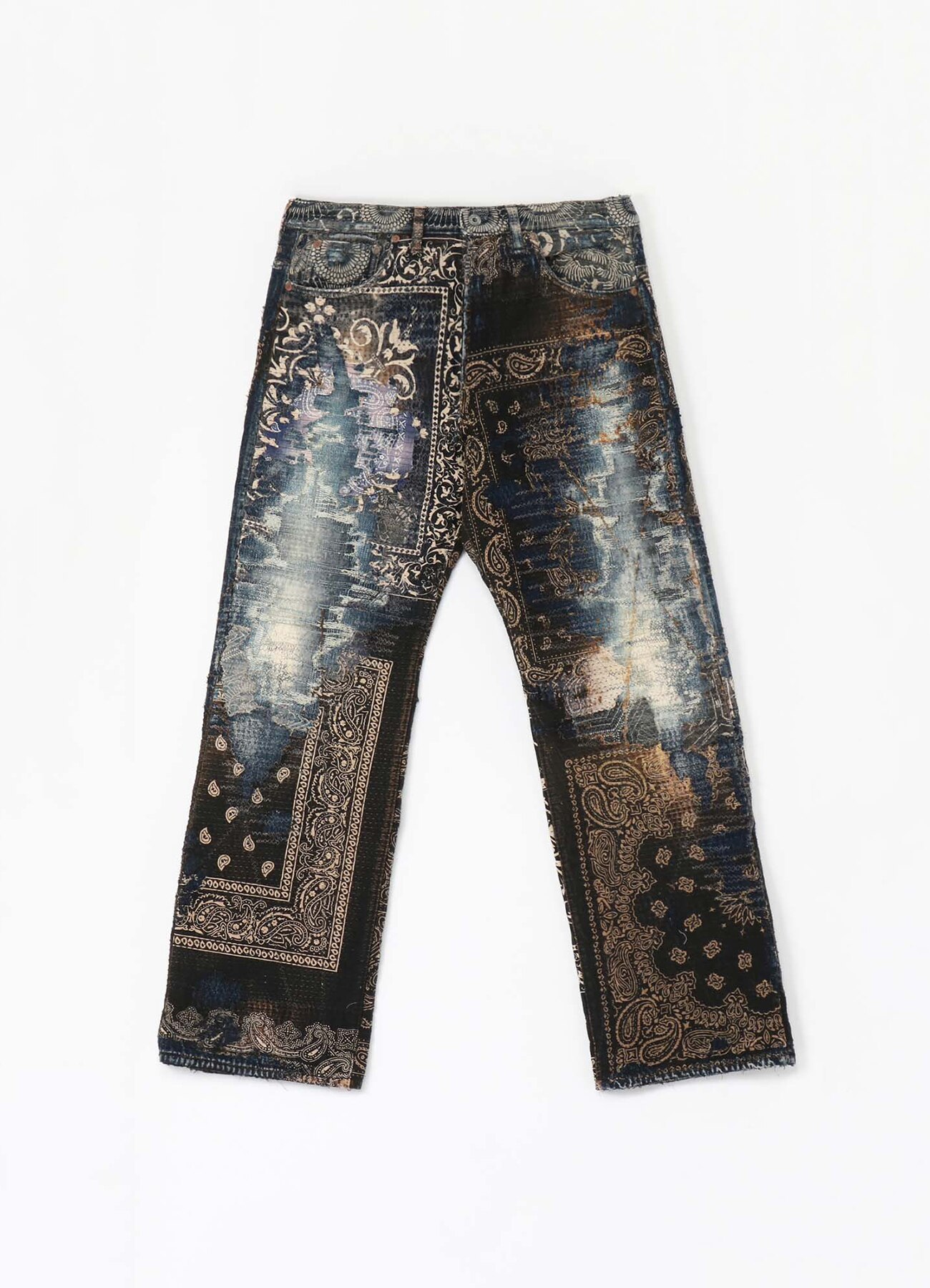 PROLETA RE ART
<Lottery sale> WILDSIDE × PROLETA RE ART UROBOROS DENIM PANTS
US$5,500
BLACK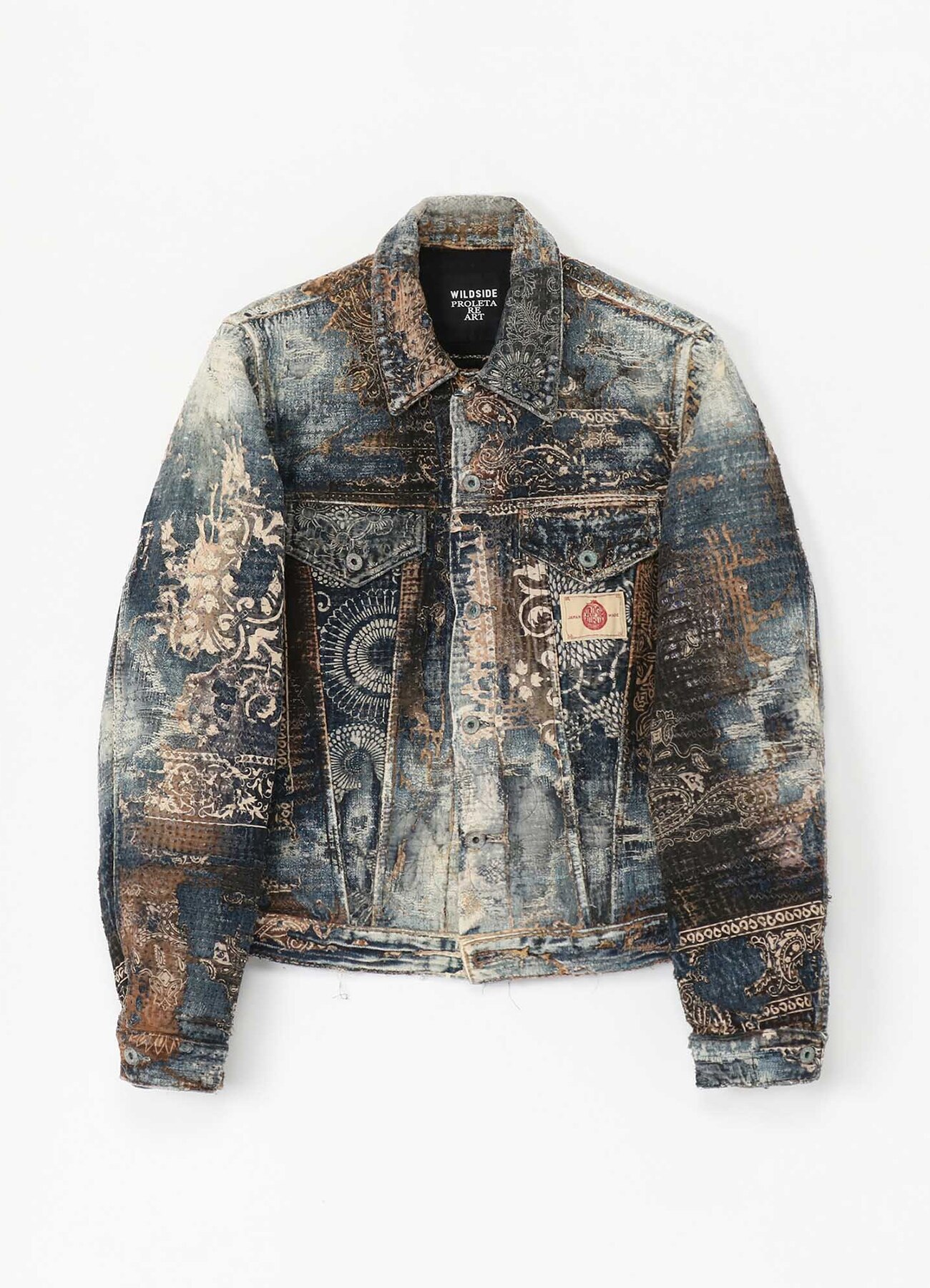 PROLETA RE ART
<Lottery sale> WILDSIDE × PROLETA RE ART UROBOROS DENIM JACKET
US$6,500
BLACK
Recommended Items