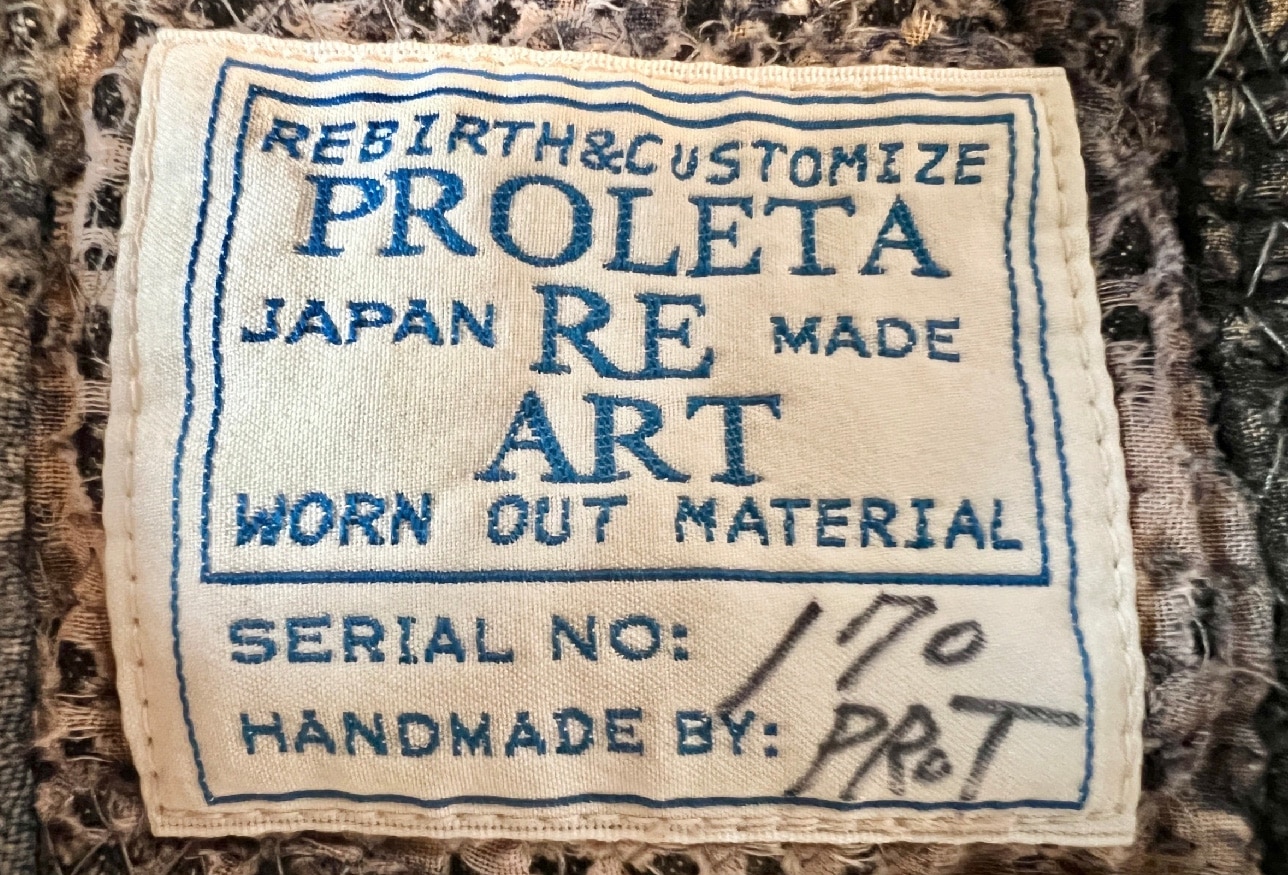 PROLETA RE ART
Inspired by the proletariat in capitalist societies, PROLETA RE ART began with the aim of giving new life to worn-out garments through repairing and processing them in various ways to turn them into new pieces of art (hence "RE ART").
The brand finds charm and beauty in workwear items that have been mended over and over again, and in the unembellished, weathered billboards and graffiti found on the streets of developing countries; it seeks to hone in on the so-called "nameless art" that lurks in our everyday lives.
Using this as inspiration, vintage textiles are repaired and processed to create brand new textures that feel surprisingly modern.
All stages of production are handled by the designer "PROT" and the brand's atelier team, making the highest standards of quality control possilbe.
instagram.com/proletareart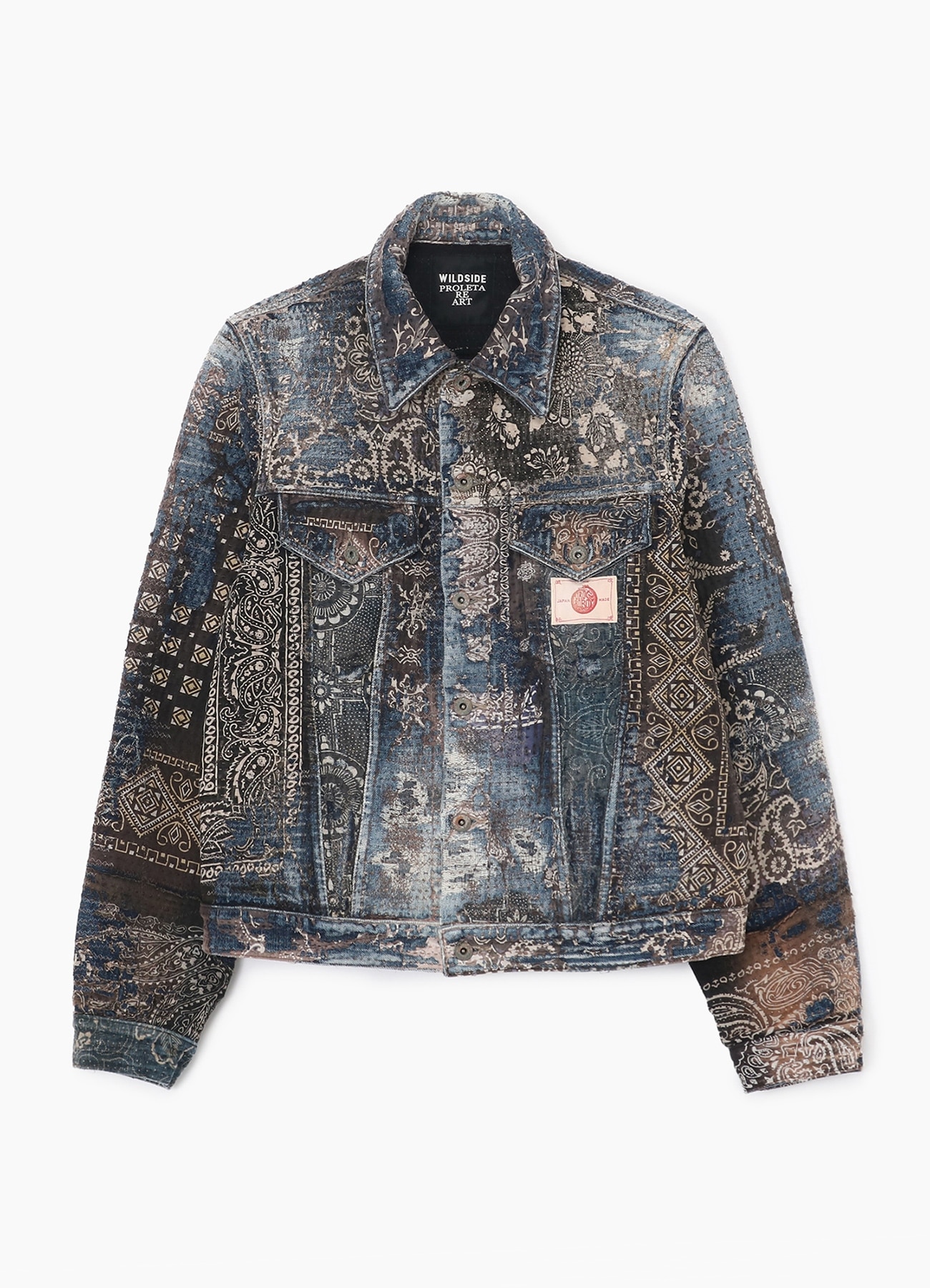 PROLETA RE ART
WILDSIDE × PROLETA RE ART "UROBOROS" DENIM JACKET Vol. 2 (BUYER SELECTED VIA LOTTERY)
OUT OF STOCK
BLACK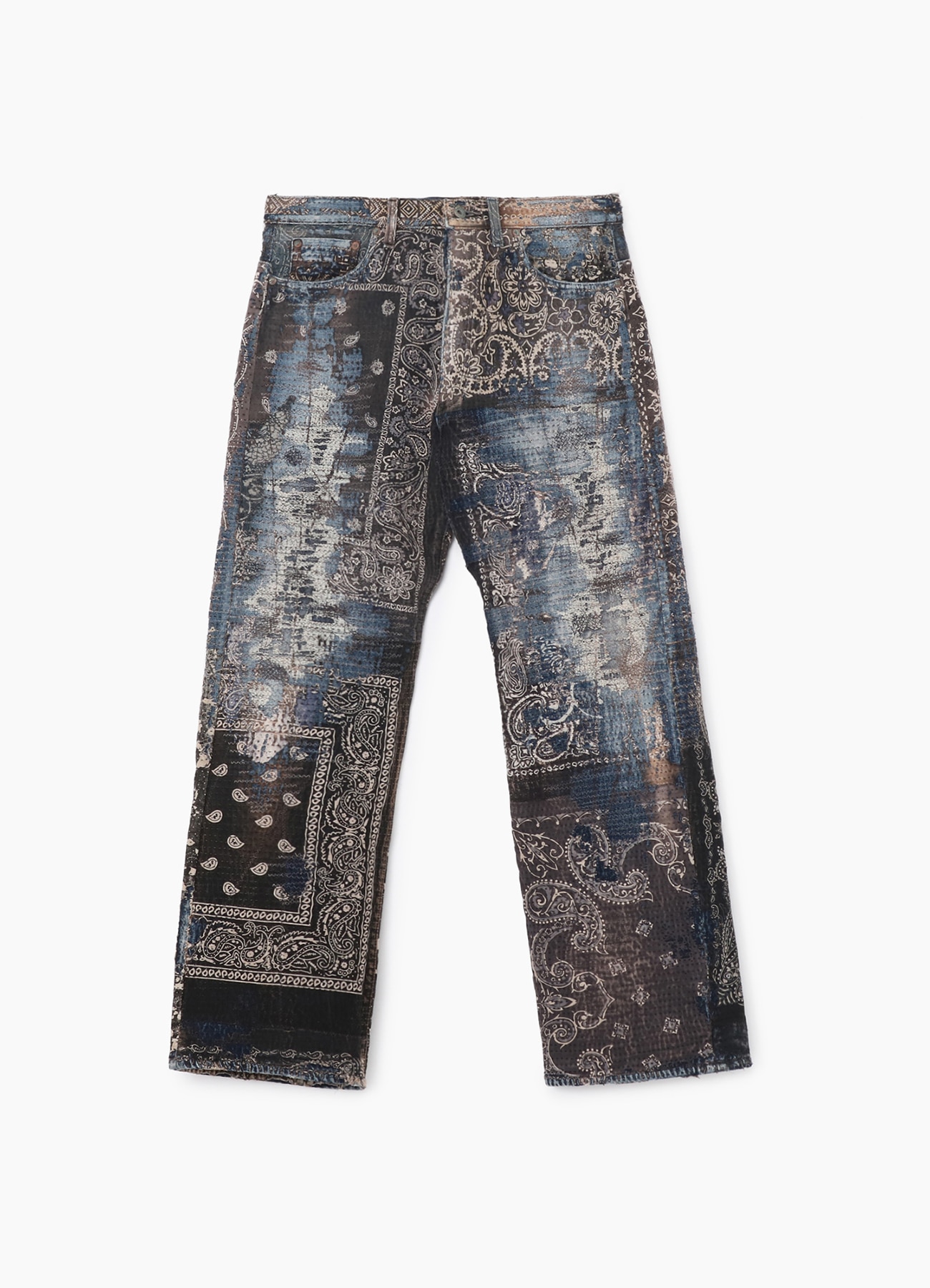 PROLETA RE ART
WILDSIDE × PROLETA RE ART "UROBOROS" DENIM PANTS Vol. 2 (BUYER SELECTED VIA LOTTERY)
OUT OF STOCK
BLACK
Recommended Items