Vol.6
WILDSIDE YOHJI YAMAMOTO OSAKA, designed by Kunichi Nomura
Kunichi Nomura
WILDSIDE YOHJI YAMAMOTO OSAKA, opened on 22 October 2022 in Shinsaibashi, Osaka.
The store was designed by Kunichi Nomura, following the opening of Yohji Yamamoto 2 in Aoyama, Tokyo, in September of the same year. The building was originally constructed as a Yohji Yamamoto store, but has since been reconceptualized as WILDSIDE YOHJI YAMAMOTO. Let's take a closer look at the concept behind Nomura's design.
Words by Kunichi Nomura
The project in Osaka presented itself when a building that had originally been constructed as a Yohji Yamamoto store but had since closed down became available once again for use as a functional retail space.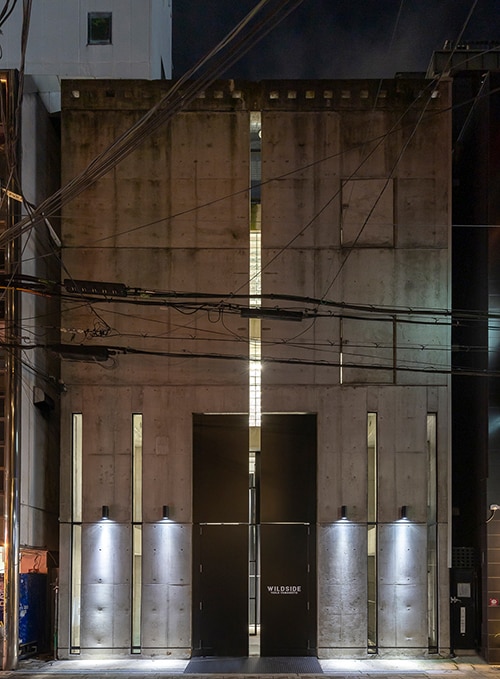 The 5-story, reinforced concrete building is characterized by a sense of lightness.
The design – pervaded by narrow gaps on the floor, on the staircases, and everywhere else – was constructed in a way that is seldom seen today.
While making the most of the building's existing features and bringing them up to date with modern safety standards, the design blends the store's various sales counters in a seamless way.
WILDSIDE YOHJI YAMAMOTO was developed originally as an online platform. The idea was to turn it into a physical store that would host popup events and whose floors would change each season. The clothing would be displayed on rows of hanging rails in the same way as Yohji Yamamoto 2 in Aoyama.
The same iron used in Yohji Yamamoto 2 would be used in the construction of the building frame, so that both stores could share a key design concept.
Established on a backstreet in Shinsaibashi, I hope that this store will serve as the nucleus for the brand from here on out, allowing customers to experience the world of Yohji Yamamoto from many different perspectives.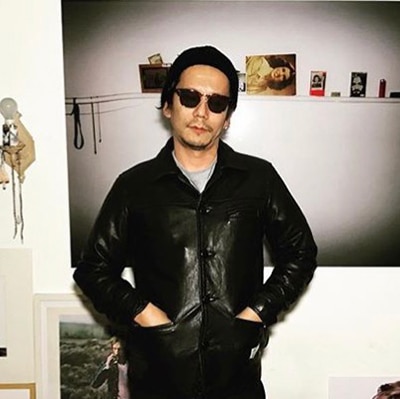 About Kunichi Nomura
Nomura was born in Tokyo in 1973. While a student at Gakushuin High School in Tokyo, he studied abroad in Texas. After graduating from the Faculty of Policy Management at Keio University, he travelled the world as a bagpacker, and in 1999 opened a beachside clubhouse on the Tsujido Coast near Tokyo. In 2004, he founded Tripster Inc. with the help of his friends, a company specializing in store design and other interior design projects.
Currently, he is involved in a wide variety of work, including writing for magazines, designing stores and other facilities, and corporate branding. He is also a radio personality.